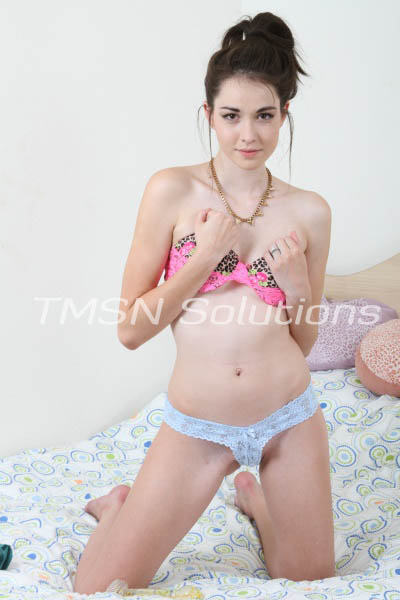 Cucking With Candice PART TWO Phonesex (844-332-2639) ext 233
A few days ago I told everyone about my first cucking experience. This experience was when I got my sweet little pussy ate while my annoyingly average boyfriend watched. Well, I didn't tell you guys the end of that story…so here it is.
Last time we left off, Mark was eating my pussy while my head was thrown back in absolute ecstasy and my bitch of a boyfriend watched. Well, unsurprisingly, Mark wasn't satisfied…And neither was I. Round two in our little party involved a steamy 69, Mark on bottom and me on top. My weak boyfriend got to watch from the sidelines in his stupid chair as I lowered my salivating mouth onto Mark's juicy cock. It was salty and musky, a perfect taste for a night of debauchery. I squeezed him from base to tip and a massive dollop of precum leaked from his tip, right in front of my wide eyes. I licked it off like the sweet treat it was while he delved into my pussy with his tongue. God, he was so fucking good at eating pussy!
Cucking With Candice PART TWO Phonesex
His balls alone were massive, it was so fun to suck the orbs into my mouth while using my hands on his shaft. He moaned into my clit, the sound making my skin vibrate and a whimper leak out of my plush lips. I don't know how long we sat there, intertwined and feasting on each other while my boy-toy watched. His was the only cock that could ever make my jaw ache from the exertion of just blowing him…not that I ever complained! But when Mark started to moan he was close from the pro blowjob I was giving him, I ordered my boyfriend over with a flick of my wrist and a snap of my fingers.
Cum jet in a massive spurt onto my boyfriend's face, hair, and shirt.
He walked over, fingers clenched with uncertainty and caution.  I don't think he understood what I wanted or what I was about to do to him. It was easy to grab him by the collar of his shirt and pull him down while pumping the thick cock in my hand. With a deep moan, the tip of Mark's cock exploded. Cum jet in a massive spurt onto my boyfriend's face, hair, and shirt. He gasped, and the next spurt coated his mouth and cheeks, running down the pointed arch of his nose. I watched those pretty cheeks turn a bright red color in mortification while Mark heaved great breaths, recovering from his orgasm, uncaring to the world and what I was doing.
My boyfriend stumbled back like he'd been hit, eyes squinted closed to protect them from the cum saturating his face. I giggled, clambering off the panting fitness instructor. "You look so good covered in my man's cum, baby," I laughed, licking a streak of cum clean off his cheek. He wiped his face with his shirt, displeased but silent–because we both knew. We both could see his straining cock begging for release in his pants. I made out with my boyfriend, shoving my tongue in his mouth so he could taste the cum I licked off of his face. He gagged and tried to pull away, but a hand in his hair firmly made that stop. I kissed him for a small eternity, but when I felt Marks's hands on my hips I knew he was ready to go again.
It was for how many times he could go in a single night.
Oh yes, again. See, I never mentioned it, but the real reason I chose Mark wasn't just for his impressive cock, beautiful body and his openness to a good time. It was for how many times he could go in a single night. I pushed my boyfriend back roughly by his chest and he fell back into his chair, eyes wide now that he'd cleaned off his face. I leaned over and put my tits in his surprised face, ordering him to suck while I bent over. He did as he was told, his mouth latching onto my nipple and running his tongue over it, sucking. I felt fingers spread my pussy and push my ass out.
Cucking With Candice PART TWO Phonesex
Mark's thick cock–it couldn't be anyone else's, my boyfriend wasn't close to that big!– fucked me from behind while I leaned over my boyfriend's lap and made him suck my pert little nipples. His cock slammed into my womb and G spot, it was so big! I was moaning, withering mess for my Alpha male, and lead my boyfriend's hand to my clit to rub. I came on my fitness instructors cock thanks to my boyfriends had on my clit and mouth on my tits. It wasn't long before I felt hot liquid fill my tiny cunt, streaking down my thighs from the sheer volume and dripping onto my boyfriend's legs.
By the end of the night, my boyfriend's pants were soaked in precum and cum alike. We never talked about it after Mark left, but two weeks later, guess who was knocking at my door? And guess where my boyfriend was? Sitting obediently in his little chair, cock rock hard and ready for the show he was about to see.
Candice
844-33-CANDY
(844-332-2639)
ext 233