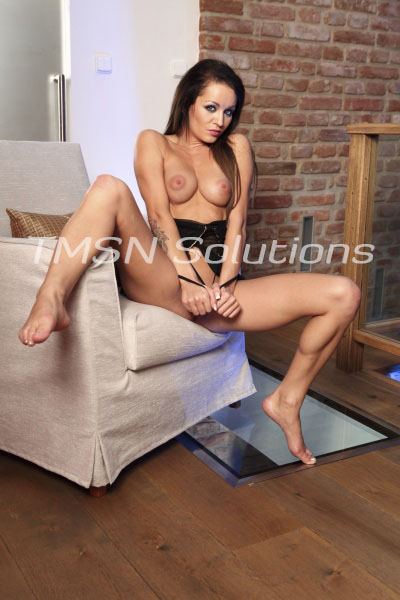 Sinful Serinda 844-33-CANDY (844-332-2639), ext. 394
I'll admit, it's been a while since I've been laid.  It's made me grumpy and short with just about everyone.  I'm sure I'm not the only one who's been just irritated because they haven't cum.  And I know some of you guys have been in the same situation.  Wife or girlfriend just can't or won't fulfill your needs.  Well I haven't had anyone to fill anything, and frankly, toys just weren't doing it anymore.  But luckily I finally ended my dry spell.  But things got a bit too intense and his cock felt so good inside me.  It was just orgasm after orgasm and all I could do is shout "I can't stop cumming!"  Here's how it all went down.
I'll skip the details of how we met, but I will say he was just how I like my men.  Young, stupid, and easy to manipulate.  But most of all, he had an absolutely amazing cock.  It was rock hard, smooth, and hit my g spot with great accuracy.  He was perfect.  Before we started, though, I had to taste him.  I needed him in my mouth for at least just a moment.  A cock like this was too good to pass up.  And yes, feeling him holding onto my head as I fucked him with my mouth was enough to really get me nice and wet for him.
I soaked him repeatedly as I came, shouting "I can't stop cumming!"
He started on top of me, thrusting into me.  It was so intense, before I knew it I was grabbing onto his ass  and pulling him into me harder and deeper.  Next thing you know, I had came.  FInally!  But it wasn't enough.  I rolled him over and mounted him, grinding down onto him.  My pussy was so sensitive, but it ached for more.  It didn't take long.  It was non-stop orgasm after orgasm, all so intense.  I soaked him repeatedly as I came, shouting "I can't stop cumming!" because I literally couldn't.  I had no control, and it was amazing.  I can't wait to see him again.
Serinda
844-33-CANDY
(844-332-2639)
ext 394
http://www.sinfullysexyphonesex.com/serinda/