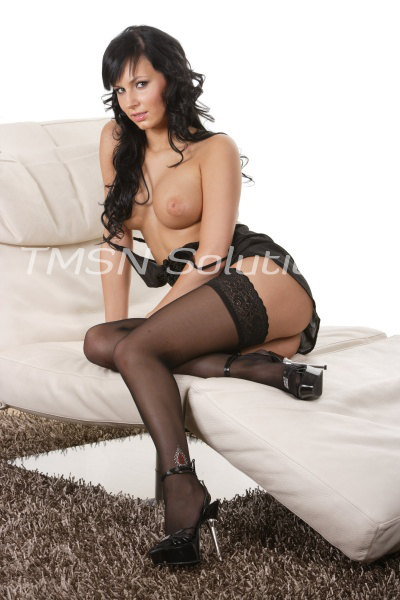 I know what you need. Your lazy wife or your boring girlfriend won't give it to you, at least not as much as you crave it. Your balls ache for release and your mind drifts to it constantly. You need nice, sloppy blow job phone sex from me, don't you? Well, guess what? I am the blow job phone sex princess. Many guys have called me the blow job goddess, in fact. I will drive you crazy with my warm mouth, long tongue, and soft hands.
The thing I love most about sucking dick is that I'm being subservient and pleasing a man, which is always my aim. I live to please and make you happy and fulfilled.
I know I can do that with a hot blow job phone sex session. Being on my knees like a good little slut with your cock in my mouth is what I crave and I always swallow like a good girl.
I give such an amazing blow job because I do so much at the same time.  I'll suck hard on your cock, swirl my soft tongue all over your head and lick up and down your shaft, suck on your balls and use my fingers and hands on your shaft and rub your balls gently. Doesn't that sound amazing? Of course it does.

Let me serve you and suck on your amazing cock tonight over the phone or in a hot chat session. I want to show you how I am the blow job princess and make you cum harder than you have ever cum in your life. But you must see for yourself. I can't just describe here what I will do to you to please you so; I have to do a naughty blow job phone sex call with you and do it to you.
Zia 1-844-33-CANDY ext 402