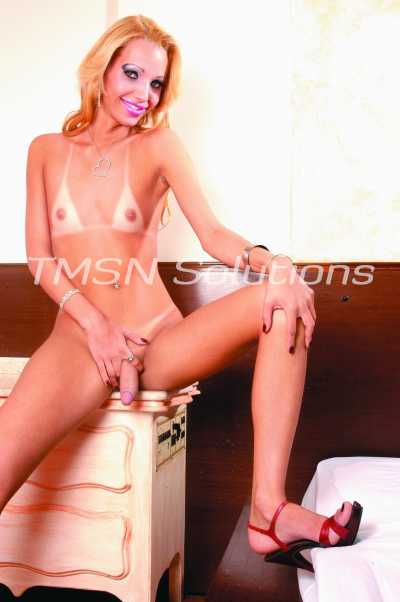 Shemale Alexus 1844-332-2639 ext 349
All you want for Christmas this year is to serve a shemale Goddess. I can see how badly you want to give in and become mine finally. It's so cute how you whimper and quiver when you approach me. No matter how long you've denied it or how many women you tried to bury your dick in, the truth is you've always been a faggot who wants to do more than suck cock.
Why waste another moment of this fading year? Instead, hurry over and unwrap your delicious Christmas present. Take your time as you gaze upon my shaft. Allow all of those feelings you've been hiding to bubble to the surface. This is your moment! The one you've waited years for. Merry Christmas, gay boi.
All You Want For Christmas
There we go! Look at how happy you are. I can see that aching nub in your panties swelling. Please don't take it out, no, no. Today is all about the gift in my panties. We both know you stroke yours all the time; now you need to grip mine. Both hands, that's good. Now stroke me toward your mouth.
Open wide and cup my Goddess balls. Can you feel how full they are? I've been saving my cum just for this moment. Knowing how long you've been waiting for this, I wanted to make it very special for you. Can you taste that sweet precum leaking from my tip? Baby, it's because I'm overflowing with excitement for you.
TS Alexus 844-332-2639 EXT 349