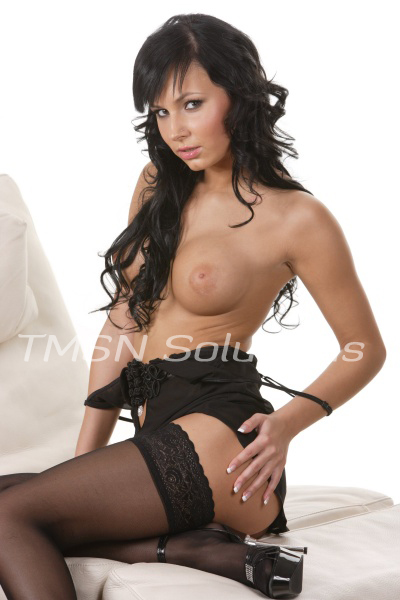 Zia 1-844-33CANDY ext 402
Last night I had the strangest dream and I just have to tell you about it. It might sound odd and unbelievable, but it happened in my dream, or was it a dream? I dreamed of an alien abduction and naughty probing, and it was intense and erotic.
It started when I was in my bed, lying peacefully and looking hot in my booty shorts and a tank top with no bra so my tits were visible. Suddenly, I was awakened by a loud noise and bright lights at my bedroom window as a huge object came closer and closer. My window flew open, and I was raised up off my bed, levitated, and moved towards the window and then through it! I was so scared, and I couldn't move or scream.
The Alien Abduction and Naughty Probing Starts
The next thing I knew I was on a metal table in a bright white room with these beings surrounding me. I could look around, but I couldn't talk or move and that was terrifying. I also noticed that I happened to be completely naked and exposed. The dozen or so alien beings were just staring at me until one of them, the largest, started to come towards me. They didn't walk; they floated. This thing had a long white and green probe in its weird hand and was now right next to me.
This thing turned me on my side and all the other beings started fondling my tits. They were squeezing and pinching my nipples and getting them so hard. These aliens were acting like they were so fascinated by my beautiful tits and honestly, it felt good. Then the large being took the probe and slowly inserted it into my tight ass. There was no lubrication or warning, just this long, thick stick entering my ass and it felt amazing.
Another being started rubbing my pussy while the others still played with my tits and the large alien probed, well fucked, my ass. This was the strangest scariest experience of my life, but it felt so fucking good and I was getting close to cumming. I think they wanted me to cum to learn from humans and how their sexuality works. The large alien thrust the probe deep into my ass then out then fucked it harder as the others rubbed my clit. I came hard and moaned so loud that it echoed in the large white room.
Back in My Room
As soon as I came, I found myself "waking up" back in my bedroom in my bed with my original clothes back on. It was as if nothing had happened. However, my ass was a little sore and I knew I had just had a huge orgasm. I hate to say it but I hope I get "abducted" again and probed in my tight pussy next time.
This alien abduction and naughty probing was one of the strangest but hottest times of my life. I would love to role play it sometime.
Zia 1-844-33CANDY ext 402
https://phonesexcandy.com/candygirl/zia/