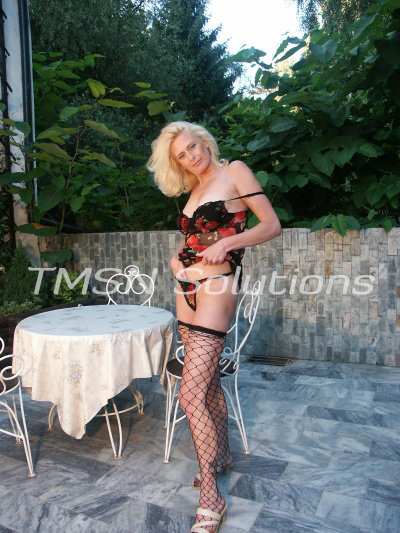 Lori 844 332 2639 x 352
Nothing like a tempting tease like me to keep you guessing what's up my sleeve or in my panties.  (if I'm wearing any) I've always been a bit wild with the sexual imagination.  If it's fun for two to do just think how much more fun it would be with more.  That's one more plus when you are fucking with an older woman; knowing what you want before you beg for it. It may have something to do with being a stripper in my past.  Loved looking at the lust in the guy's eyes.  My goal was to tease them until I could count the hard-ons.  Sometimes you want a woman who will match your every thrust or your every need and doesn't mind going for what she wants. Come on; try to keep up with me.
Tempting Tease Like Me 
Another thing about a woman like me; I could care less that you are married.  That is a "you" issue and you should take care of that before you pick up the phone.  After a few calls, it won't mean anything to you either.  The time we have together will become something you'll do anything to keep happening. Coming to the call with hot ideas is a big plus for you because I love a guy with the skills to get me off.  Mutual masturbation is a good one for you to start with.  Tell me how you are going to please me and don't use the same steps every time.  Keep it as fresh for me as I do for you.
Lori 844 332 2639 x 352
https://phonesexmamas.com/lori
https://hotmilfphonesex.com/lori