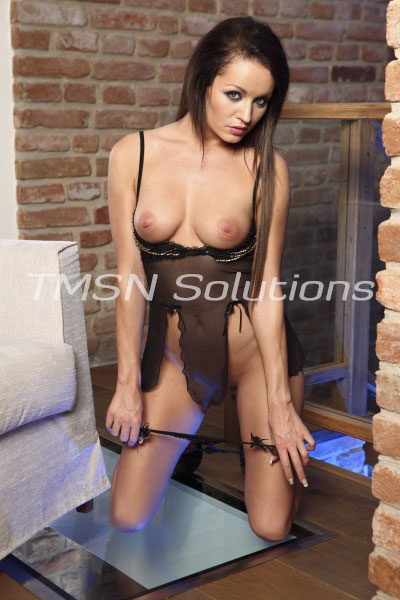 Sinful Serinda 844-33-CANDY (844-332-2639), ext. 394
Ugh, my panties are just drenched.  Nobody can make my pussy wet like you make my pussy wet.  I mean just feel that!  Reach your hand into my soaking panties and run your finger over my wet lips.  Can you feel that, my wetness against your fingers?  I'll bet you'd love to have a taste, wouldn't you?  Suck my juices right off your fingers.  Or do you have some other ideas for me?  You do?  Well, don't keep me in suspense.
You sure are dedicated to pleasing my pussy, aren't you?  It's ok, I know you love to touch me.  Makes your cock tingle to see how wet you make me, doesn't it?  I can see your cock getting hard as you twirl your finger around my wet lips.  Tease my clit with my fingers.  Stroke my lips longingly and slow.  Just like that.. feels so good.  Do you mind if I rub your cock while you play with my wet pussy?  I love to touch you and feel you twitch while you play with me.
The thought of having that cock in me – you make my pussy so wet.
Yes, gently slide your fingers into me.  It's a delightful tease before you give my pussy what it really wants.  The thought of having that cock in me – you make my pussy so wet.  I'll bet you can taste my desperation.  Put your fingers in your mouth, taste me.  Crave me more.  I can see the lust in your eyes.  Feeling almost as desperate as me, aren't you?  You need to be inside me, yes?  Yes, I can feel your cock, rock hard in my hand, throbbing in anticipation.  Lay back, give me control, let me take care of you.  I've been needing this for so long.
Serinda
844-33-CANDY
(844-332-2639)
ext 394
http://www.sinfullysexyphonesex.com/serinda/