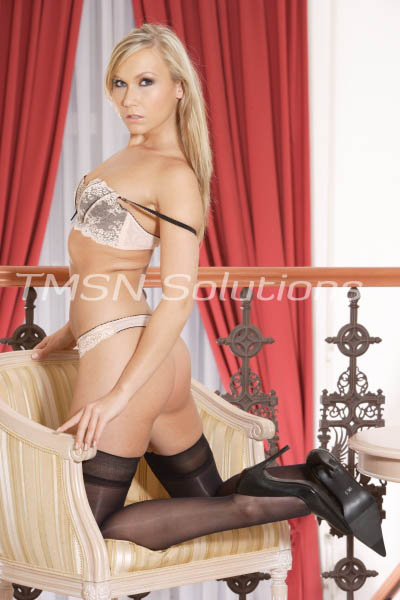 Mistress Anita  1-844-332-2639  EXT  288
Hello cum eater.  Do you ever get sick of eating your own cum?  I cannot imagine that you would.  Let's see, you jerk off every single day, twice a day, three times a day.  It doesn't really matter because you are eating every single load.  You know what would make me happy?  It would make me extremely happy that every single time you masturbate you eat your own cum.  That is what a true cum eater is.
Today we are going to take the training another new level.  That every single time you jerk off, you will eat your own cum. 
EAT YOUR CUM
There are so many advantages.  Not only are you getting your proteins, but you are also pleasing me, your Goddess.  It's not good enough that you simply eat your own cum.  I am going to get you all worked up.
Then you will cum and you will lick off your cum from the floor.
That's right, the floor.  I bet you did not see that one coming.  You wanted me to push your boundaries.  So, now, I am pushing your boundaries.  One question remains.  Are you still able and willing to please me?
If you are, I want to hear from you.  If I am not online, please make sure to email me in order to schedule our session, our hot cum eating session.
Mistress Anita   1-844-332-2639   EXT 288
https://www.sinfullysexyphonesex.com/anita/