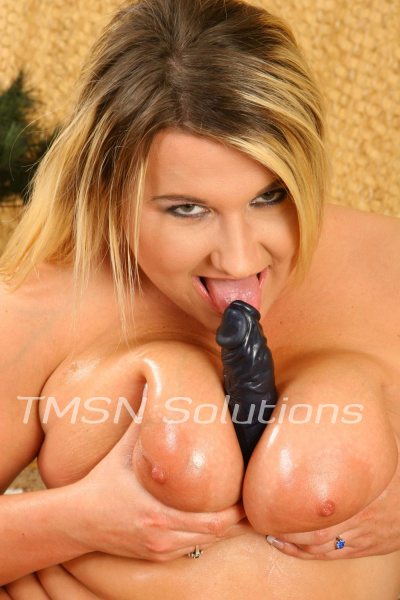 "Juicy" Jody 844-33CANDY ext 332
Toy testing seems to be one of my new favorite things in the world. I think that exploring your sexual side and finding out what you like and what you don't is so important.. It's possibly even more important than sex with another person, because until you find what it is you like, how are you supposed to let other people know? How are you supposed to know if you want to try things or not?
I was shopping on one of my favorite websites, and found a remote control vibrator. I go out with my friends all the time, and I decided it would be fun to see if one of them would play with me. I told her what I wanted to do, and she was absolutely game! So, I got dressed up for a night out – drinks and dancing – and handed her the remote along the way. I had already placed the toy comfortably inside me and let me tell you – it's large.
Toy Testing
I have another remote control toy that's small, and you've probably read about it here. But this one is the size of a decent penis – probably about 7.5-8 inches long and has a flat piece that rests on your clit on top of that. It's veiny, as you would expect a real dick to be. And it feels damn good without even turning the vibrations on.
We got to the place we were going, and all of a sudden – out of nowhere – it started to vibrate. I jumped at the sensation, but I was definitely NOT complaining. My friend and I have casually fooled around in the past, so that was yet another thing I was hoping for. I wanted to be able to take her home.
Throughout our night, she repeatedly hit the button, making the toy that was deep inside my wet pussy vibrate in different intensities and patterns. Midway through, I had to sit down in a corner because I was having an orgasm – one of the strongest I have ever had. Maybe because I was anticipating what I know she can do with her tongue, or maybe just because I was drinking and every part of my body was more sensitive.
By the end of the night, I had gone into the private bathrooms at least twice to fuck myself with the toy. She stood at the sink watching me. The last time, she pulled her skirt up, her panties over and sat down on my tongue. She took control of the vibrator, and pounded me right there in the ladies room.
Overall – YES to the toy. And an absolute YES to playing with friends – especially ones who taste so good.
https://phonesexcandy.com/jody
https://sinfullysexyphonesex.com/jody
844-33CANDY ext 332