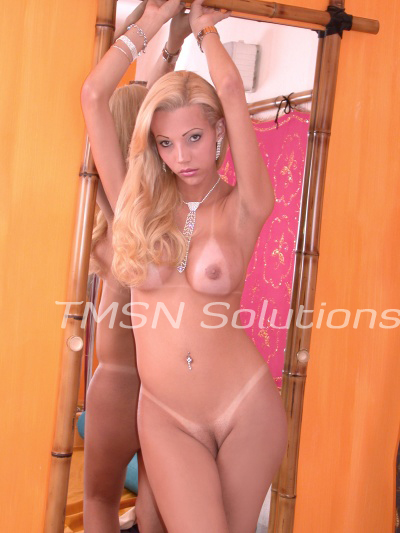 Shemale Alexus 1844-332-2639 Ext 349
I know what you want, and I know what you need. A woman. It doesn't matter if you're at the top of the corporate ladder or the pizza delivery guy. Nothing will gain you more respect and status than the woman who clings to your arm. But what really takes it to the next level is when she can confidently fit into any social situation and command attention.
Every guy loves being at a party and having people ask him about his incredible woman. How did you meet? What does she do? She's so effortlessly entertaining and bold. And what is it that you want after that social situation? You want someone who everyone knows is going home with you and for the wildest sex of your life. You want to leave the party and have your sexual tension still permeating everyone's minds. We both know that is me.
Things Only a Trans Woman Knows
I walk into any room and command attention. Tall, statuesque, bold and beautiful. Do you understand the power of a woman who had to live part of her life as a man? One that knows all of the corporate speak. One who has played all the social games and knows exactly how to charm your boss.
With me on your arm, you can accomplish SO much. And when we get home, do you think you could possibly find a woman that knows more about exactly what each touch feels like on your cock? How could any other woman possibly hope to compete at giving you head?
Do you think the other girls know what that particular head twist feels like at the top of a blow job? Knows exactly when to push her tongue out and exactly how hard.
I've been on both ends of blow jobs my entire life. Let me show you just how expertly I can handle that cock, and you'll never want to be with anyone but a trans woman ever again. Do you think they know what it feels like to get casual head while enjoying your favorite hobby? I do. And I desperately want to show you the trans difference. Call me, and let me blow your cock and your mind at the same time!
Shemale Alexus 1844-332-2639 Ext 349
https://phonesexcandy.com/alexus