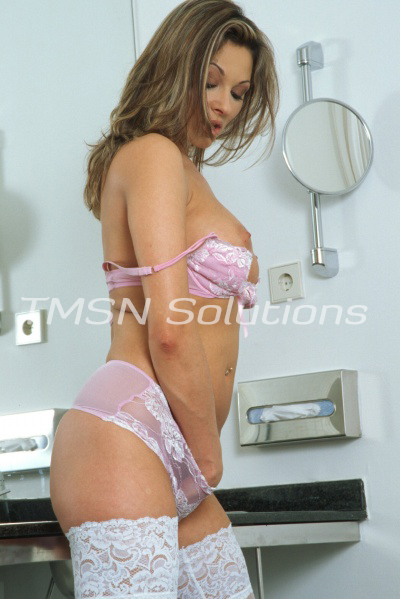 Anna 844-332-2639 EXT. 203
I absolutely love buying and collecting lingerie. I even have some pieces with the tags still on them which I have never ever worn. But I also have favorite ones which I wear all the time. Some are lucky, and some help me get lucky. And I try to have an item in every single color, shade and tone. It doesn't have to match, they can be mismatched, complimentary or coordinated. Can you imagine what my closet looks like?
The lingerie thief
I came home to what seemed like an empty house. I struggled to open the door, as I carried my purse, groceries, shoes and other bags. Hello? Is anyone home? Hellooooo? I go upstairs and find my closet has been ransacked. I gasp. All of my clothes and lingerie are on the floor. Oh, my word! I've been robbed! I pick up the phone to start dialing. Then suddenly… I hear a door creeeeeek… I hang up the phone and instead decide to carry it with me. I approach the bathroom… There you are standing in my lingerie: bra, panties, garter, stockings, and wearing my six-inch heels. How dare you! Who said you could go in my closet!? That is some of my finest lingerie! If there is one run in those stockings, you are going to be in so much trouble! You blush and turn as redder than a firetruck. Get over there! I say, as I point to the bedroom. You slowly walk over in my heels and bow your head in shame.  You sit on the bed and start to stutter and apologize and try to explain. Just stop! I say firmly. You bow your head down. So this is what you've been up to all along? Rifling through my things. Trying them on?! And all those times, I thought our cleaning lady was stealing and abusing my stuff! Your face begins to look terrified. You think you look better than me in that lingerie, don't you? You want to parade around in it, don't you? You are one dirty little slut! A dirty slutty lingerie thief is what you are! Your face turns red again, and I notice you start to get excited. C'mon, let's see you walk in my heels! Get up, go on! You stand and almost trip and fall. Get moving! I say. Go! Walk, as if you're walking the catwalk. You think you're better than me? You think its so easy. Go walk for me slut. And you better do it properly. Don't stomp in them, walk like a slut working the boardwalk. Walk like you mean it! You start to walk up and down the bedroom and get so good at it, you place one hand on your hip. Now the sun has finally set, and it's time for me to have my way with you. You will pay the price for stealing my lingerie. You want it so bad? You're going to get it, every day of the week from now on…..
Anna 844-332-2639 EXT. 203