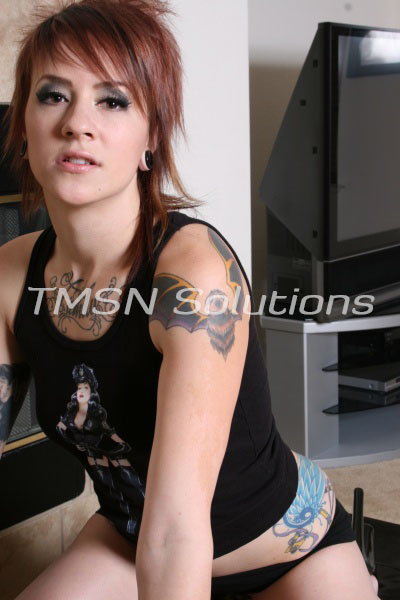 Mistress Noelle <3 1-844-332-2639 ext 379
I may not be a brutally harsh Mistress but don't think for one minute that I am a push over.  You have goals to become a true sissy.  And you would not be here if you were able to achieve these goals on your own.  So, if you approach me about helping you with your Mistress Noelle's sissy training, I expect that you will do so with openness and sincerity.
Mistress Noelle's Sissy Training
I do not have time to waste in my day.  So, do not for one-minute think that you can come to me playing some game.  I have been at this long enough to know when I am speaking with an earnest and eager sissy boi and when I am speaking with a true loser.  Only one of you will get attention from me because only one of you deserves it.
Come here my filthy sissy, become putty in my very capable hands.  You will be caged, dressed, and made to do appropriately sissy activities.  My strap on is always ready and waiting to train one of your tight little sissy holes.  Will we stop there, or will your training continue to learn how to handle real cocks?
For my sissies who desire to take the dicks of real men, my expectations will be high and demanding.  No sissy of mine will fail to excel at the art of sucking cock.  There will be many hours spend on your knees before me with your little sissy mouth stuffed with your Mistress's dick.  Once you have demonstrated the level of skill, I require from you, then you may be allowed to service the men of my choosing.
Your training will include hours spent in your sissy boi clothes learning to deepen your connection with your sissy side.  There will also be assignments given to practice your sucking and fucking skills independently.  Trust me when I tell you, I will know when you have not carried out the homework, I give you.  And there will of course be dire consequences for failing to follow directions and wasting my precious time.
Mistress Noelle
https://phonesexwhimpers.com/noelle/
1-844-332-2639 ext 379