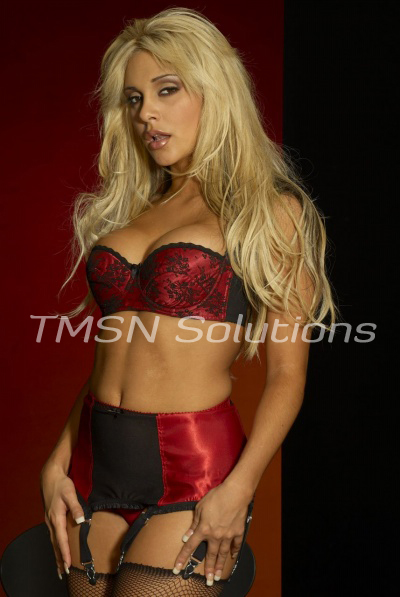 EXT 283 MISTRESS PANDORA
Loser, rinse repeat, bring me your wallet. Sharing is caring I always say and for losers like you, paying is caring. That's the only way to make me care about a pathetic fuck like you. I wouldn't necessarily say care, but be inspired to listen to your fucking drivel.
Every time I swipe your card and rinse your wallet, you've at least served a purpose. Chin up, fuck boy… It's my actual job, so I have to listen. I'm greedy, and I love plastic. What I can't stand are fucking losers. You all sure seem to like me enough though. Tips and tributes are your contributions to my boredom and a general disdain for having to deal with you.
You'll be thankful when I rinse you. You know I deserve to have everything
Take out your credit card and call me. Every day is payday and findom is my favorite game. Yes, you're a game to me. You're a joke. Mistress Pandora has a lot of pain sissies, faggots, and dress-up dollies. What I can't stand is a whining, useless loser boy with nothing to offer.
I'm sure you're used to paying for attention. Mine is just a little bit more expensive. On top of the charge for your phone sex session, I need you to pay the loser rate. That's right, you can pay double or $5 a minute. Whatever the going rate for the day is, I want to see x2. That's the phone sex rate for big-time losers, with big fat wallets.
You'll be thankful when I rinse you. You know I deserve to have everything I could want or desire. Make sure you work hard for your money and then fork it over. Your wife doesn't deserve it, you already got her a house, and everything she could imagine to marry you.
You want to be excited by my sultry tone, and evil laughter. I know your dick is tingling as you reach for your plastic. Pay up, motherfucker. My Financial domination will set you free. I'll tease and deny, humiliate, edge, and laugh all the way to the bank.
If you can't call to deposit, get a paid chat in our chat room. Also, consider the ignore line. You can be billed multiple times a day to call me and have me bill you out and hang up the phone. You can do that as many times as you want, rinse boy. What are you waiting for? I deserve tips, tributes, adoration, and compliance.
Findom With Pandora
1 844 332 2639 ext 283
https://tlcphonesex.com/pandora