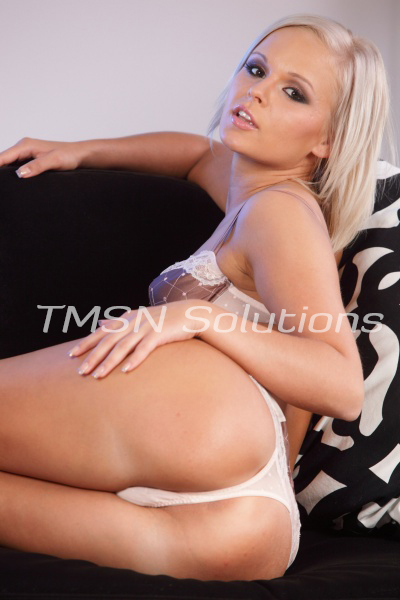 GIGI 844-332-2639 ext 299
Hello my little stroker, this is your favorite time of the day: JOI and CEI o'clock! Is not it every girl dream, when a man listens to her orders, does as she said and then produce his own lunch/dinner/breakfast and not letting his gorgeous lady to cook?! Honestly, this is the best type of the men I have ever met! I love obedient boys, who are obsessed with worshiping my body: my feet, my titties, my ass and pussy. But the best part of all of it, for sure, it is when my little wiener eats his own cum from my hands.
JOI and CEI o'clock!
Let us start from you taking down you pants and coming on the bed. Lay on your back, honey and spread your legs for me. Now, when your naughty playmate is here right in front of me, we can start having some fun. Put your hand on the base of your cock and give it a little squeeze. Get some lube and pour it on the top of your dickhead: there is no need to warm it up, let this chilling liquid to slowly drop on your head, making you shake and slightly moan. The mix of cold texture and hot skin makes your body insane, does not it? So confused and aroused, frustrated, but excited… just what we need.
Now, hun, start slowly stroking your cock from the base to the top, paying special attention to your cockhead, circling with your thumb, playing with the pressure. Take your other hand and place in on you balls. Here we are sweety, squeeze them and pull down. Do you feel how you dick got harder? Good. Why would not you start stroking harder and twisting your fist around your wiener? Just a few more movements and you came…so fast this time.
I come closer to you and grab your cum from the stomach. So slippery and silky…thick enough to be a morning coffee cream lol. Open your mouth for me, sugar and lick it all. Try what you produced with these hard balls of yours. You better make it all clean, because I am not doing your dirty laundry, boy.
Eastern European Mistress Gigi
844-332-2639 ext 299
https://deviantphonesex.com/gigi/