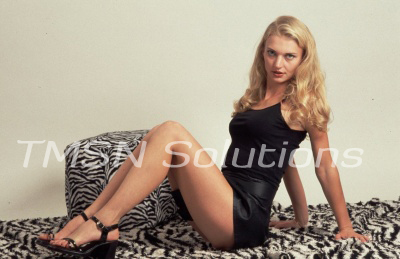 ~~~Olivia ~~~ 844~332~2639~x~226~~~
Before our Hypnotic Castration session, you were constantly complaining about what a waste of meat you had hanging between your pretty legs. Over and over you say your "thing" just gets in your way; it's of no use to you.  Asking you what you mean by calling your penis a "thing" you say because that's all it is; a "thing" therefore I made a suggestion.  Together we could get rid of the useless "thing". 
Hypnotic Castration
Hypnosis is something that can clear up many problems or enhance a particular feeling.  Instructing you to find a comfortable place and to dress or undress either one you would like better and give me a call.  After the first few steps to get you totally relaxed, I can hear your breathing become shallow and I know now I have control.  I have you remember all the things you do to be the pretty woman you desire to be.  The pretty clothes, the shoes, and the pretty way you think.  You have worked so hard to become who you are.  We need to take care of this "thing" holding you back, this most unfeminine addition.
Smooth Silky Voice
Relax now and listen to my voice; allow it to consume you.  There is nothing else important but my voice and knowing all things will become as I say.  I am going to suggest you concentrate on the "thing" you would like to just go away.  Feel your sexy panties fitting you smoothly without having to use any binding.  Is that a tingling you feel down there?  Is it actually swiveling up?  Listen to my voice telling you how with concentration your goal of getting rid of your "thing" is possible.  The freedom of being the sexy all-around woman you can be is possible, with guided steps.
~~~Olivia ~~~ 844~332~2639~x~226~~~
https://phonesexcandy.com/tlc/olivia
https://phonesexcandy.com/sinfully/olivia