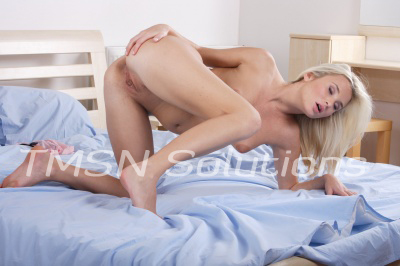 His View Of Britney Phonesex! It's the end of another week and a hard day's work. I'm ready to party, and I know just the girl who can help me unwind, Britney. She is this super hot girl I met last month when my buddies and I went to the bar. I saw her in a tight black dress that is cut above her knees, and she wasn't wearing a bra. You could tell by how her nipples were busting through her top. As we were leaving the bar heading off to find an afterparty. Britney grabbed my arm and said," Hey, cutie." I was hooked instantly
His View Of Britney Phonesex!
After a bit of conversation, I was in the back of a cab heading to Britney's apartment, and this girl was on fire. The whole way there she was rubbing my cock through my jeans. There was so much precum that a wet spot was forming where my jeans outlined my throbbing member. Britney kept kissing my ear and neck, and I was getting chills.
As soon as the cab pulled up to her building. I paid the driver, and we were on our way upstairs.
In the elevator, Britney got on her knees and started edging my cock with her tongue and whispered, "wait until we get upstairs, Mr." I would have shot my load all over her face right then if it wasn't for the excitement of getting caught.
We got to her floor and into her apartment. She led me down a hallway and into a room. Once inside, she reached down and pulled that dress up and off. She was left standing there in a little black G-string. I took my shirt off, and she started kissing down my chest. As Britney went lower, she slid my jeans and boxers down. This was when she went back to edging my cock.
No One Sucks Like Britney!
Slowly licking up and down my shaft and tickling my balls with her fingernails. With one quick move, she took the head of my cock into her mouth. With her tongue wrapping around it, she started milking my cock with her hand. She pushed me on to the bed and grinned while jumping on top of me. This girl started sucking my cock down her throat. Each time she would reach the bottom of my shaft, she would lick my balls while gagging. No woman had ever taken dick like this. This was no ordinary blowjob Miss Britney loved what she was doing. The precum was running out of my hard cock, and she was drinking all of it.
Eat it all Britney!
The way she moved her wet mouth sent me to ecstasy with each stroke. It was all I could do not to explode in her mouth. Taking her hand and cupped it around my balls as she sucked and drooled all over my shaft. I started to thrust in and out. It only took five pumps, and my balls are tight now, I start cumming. With each shot of cum, she drove my cock down her throat, making sure not to miss a drop. I have never had an orgasm like that. This girl did not bring me here to fuck; she wanted nothing more than to suck a hard cock. This was the best afterparty ever. I have to call her; I can't get her out of my mind. Maybe I can last longer this time.
Britney
8443322639ent405
http://www.sinfullysexyphonesex.com/britney
http://www.sinfullysexyphonesex.com/britney