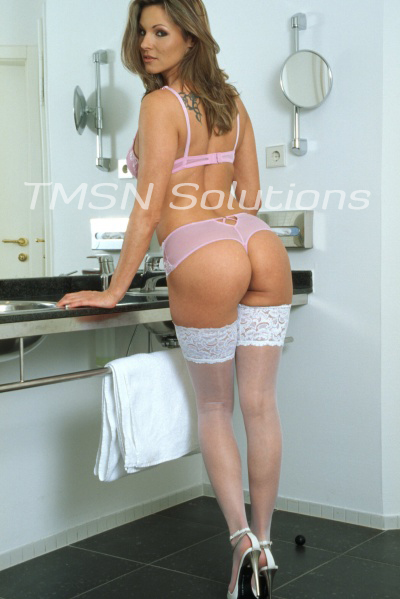 Anna 844-332-2639 EXT. 203
Come with me, to a far away land, where I am Queen. You are a peasant amongst my people. And tonight I am getting ready to host a most special party. You have longed for me ever since you saw me parading through the town and you got close enough to see me wave in my carriage. Every night you would stare out your window and look upon my kingdom. Until tonight, you can't stand it any longer. You will try to obtain what it is you have been longing for….
Bend Thy Knee
You are my filthy peasant. I am Queen of your kingdom. You have climbed the lattice against the palace walls to catch a peek at me whilst taking a bath. You hang onto the window sill. Unfortunately, your hard breathing leaves fog on the window and you begin to make sounds. That's when I notice you and SHREEEEIK! Guards! Apprehend him! I scream as I grab a towel.  They take you away. I get dressed in my gown, crown with allll of my underpinnings beneath my garments, and tell the guards to bring you to my court. All of my kingsmen and ladies stand before me, they throw you to the ground. HOW DARE YOU DEFY ME, you filthy perverted peasant! You?! Think that you can watch your royal highness take a bath?!
Guards! Strip him and expose his loins! You stand naked before MY court in the palace. I mock you. Look fair ladies, look at him. Naked, look how pathetic he is! You filthy perverse peasant! They giggle and cover their mouths with silk handkerchiefs while fanning themselves out of boredom.  Go on now filthy pervert peasant, prepare to be punished, you must do as your Queen says, or I will have your head on my dinner platter!  Curtsy for me, bend thy knee, and now since you are a filthy perverse peasant, stroke you cock in front of all of my kingdom!
You must obey, your pathetic peasant life depends on it. Do as I say, obey me, worship me, and submit to me. I will bend you, and make you do things which you never thought possible. Bend thy knee, you will serve. You will serve your royal highness and worship her royal high-ney. And give into my every filthy request and desire.  Don't stop. Don't breathe, don't let go, until I say so… or else.
Anna 844-332-2639 EXT. 203
https://phonesexcandy.com/anna