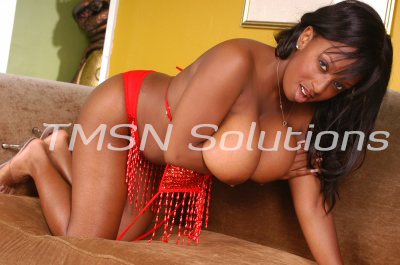 CINNAMON 844-332-2639 ext 277
Bend over and show Mama that weak lil white boy ass of yours! I know you've been acting up behind my back. Stop playing dumb with me! Mama always finds out when you've been naughty. You deserve more than just a spanking. You're going to take every bit of Mama's big, black, plastic cock until you can barely walk!
Let's see how well you behave for Mama after I leave a gaping hole in your ass. My 13 inch long strap on makes all the naughty boys behave. You'll be acting right after I pound your ass into tomorrow! I'll bring out the secret sissy bitch that's been hiding in you.
You're going to bend over for Mama and you're going to like it!
You won't be able to get away with my long acrylic nails digging into your shoulders while I fuck that peach hole ragged! You'll wish that you behaved for Mama when your legs start to get limp. I'm not about to let you get off so easily. Soon you will be forced to take a REAL massive black cock in that tight lil ass of yours! I have some sexy men ready to tear that ass up! Bend over bitch!!!
CINNAMON 844-332-2639 ext 277
https://phonesexcandy.com/cinnamon