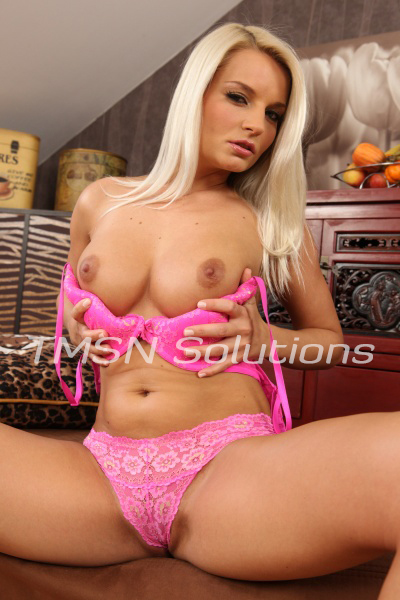 Phonesex with Felicity 1844-332-2639 x 270  
Get naked and lay down. I'm in the mood to give you an incredible ball busting massage and a handjob. Confused about how that will go down? Don't worry your pretty little head, Mama Felicity will take care of all the details. In fact, I'm going to tie your hands up. I don't want you interfering with my plans.
Your dick is hard and I haven't even touched it yet. Is someone excited? First, I'll grip your nut sack in my hand. Pulling, squeezing gently at first. When was the last time a woman paid attention to your balls? Can you recall someone ever massaging them like this? Rolling them between my palms, leaning down to spit over them and work the wetness into your skin?
Ball Busting Massage and HandJob
You're squirming around, baby. Do you like me playing with your full, tense balls? I'm glad you are enjoying it because now I'm ready for the busting part. I'll circle my hand around the sack and while listening to you moan, punch my fist into the fattest part of your balls.
Yes, that grunt and the way you lunge forward till the ropes stop you is exactly what I'm looking for. Don't cough, sweetie. Not yet. You have much more to endure before we make you lose your lunch. Your dick is still rock hard, you can't tell me you didn't like that.
Here, I'll stroke that cock of yours for a moment. Pulling it up and down till the pleasure washes away the pain. Relax into it. Feel your body floating in bliss and then SMACK, SMACK. I'll slap your balls. Catching them with the tips of my sexy fingers.
Phonesex with Felicity 1844-332-2639 x 270
https://phonesexcandy.com/sinfully/felicity/
https://phonesexcandy.com/candygirl/felicity/