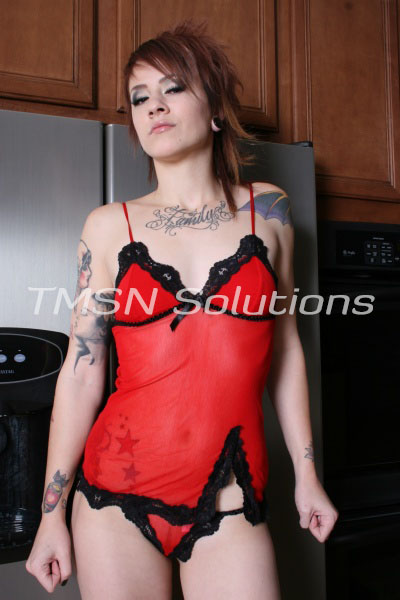 Mistress Noelle <3 1-844-332-2639 ext 379
In the corner right now!  What did I just catch you doing?  You know that little dick belongs to mommy.  I don't remember you asking permission to touch yourself today.  But here you are hiding under the covers when Mommy comes in to check on you.  Bad boys get spanked for playing with themselves without mommy's permission.  You know this is how things work in this house.  It's time to face your punishment young man.
Bad Boys get Spanked
First is corner time to think about what you've done.  Touching yourself without permission is a very serious offense.  You know this by now.  We've talked about this before.  Clearly just talking hasn't worked has it, young man?  Neither was that hand spanking you earned last week for this very same transgression.  It seems like a harsher punishment is in order since you continue to test the rules.
I can feel your body tremble as my hands come around to unbutton your pants to tug them to your ankles.  There is that pristine bottom on display.  It's not going to stay that way for long.  Very soon your bottom is going to be red and sore and tears will be slipping down your face leaving tracks on your other cheeks.  You jump each time you hear my footsteps behind you.  Unsure of when you are finally going to feel my hand wrap around your upper arm to pull you away from the corner.
Finally, it happens.  I pull you away from the corner and lead you over to the spanking chair.  When I sit down and guide you over my lap your whole body is vibrating with anticipation.  You look over to the table and see the hairbrush and the OTK cane laying there.  They are waiting for me to pick them up and to bring them down on your upturned backside until you are sobbing and promising me that this time you've learned your lesson.
Mistress Noelle
https://phonesexwhimpers.com/noelle/
1-844-332-2639 ext 379